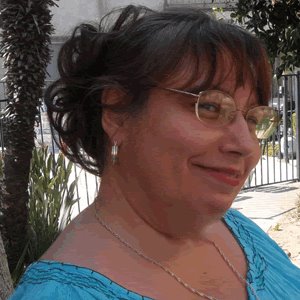 Joannie Jenkins is Minister and Founder of Joyous Journey Celebrations, receiving her ordination through Universal Life Church in Modesto California in 2010.  She began her journey as a Reiki Healer in 2009 studying under her Mentor, Master Reverend Debrah Moses-Alamillo, and is 13th generation lineage from Dr. Mikao Usui.  Joannie received her Reiki Master Certification in April of 2012 in Dana Point California. 
Joannie serves as Minister, Officiant, and Celebrant with Joyous Journey Celebrations performing Baptisms, Weddings, Home/Office Blessings, Contrition and Forgiveness services and End of life Celebrations. Joyous Journey Celebration is non-denominational and teaches members and everyone we touch to "Add Love in All You Do".  Being Love in all you do and say and feel.
As a Reiki Master Healer at Healing Journey, her clients are human, animal/pet, plants and the health of our Mother Earth at her facility in Watervliet, NY, at local hospitals, and nursing homes, she makes house calls and sends long distance healing anywhere in the world.  Joannie leads monthly Healing Meditation Services, teaches Reiki Healing Workshops quarterly, and does a weekly free Reiki long distance group healing.  Joannie is a Seer/sensitive working with her Loving Angels reading Angel cards, Butterfly cards and others to provide guidance from Spirit.
The Reverend lives in Watervliet, NY with her husband Dwight and their kitty boys, Sweet Tater, Spot McLefty and Oreo Double (Trouble) Stuff, with lengthy visits from their sisters Juggles the cat and Daisy the pup who live upstairs.  Their daughter and three grandchildren are the highlights of their lives.
Joannie enjoys spending time with her family, needle tatting healing Angels of lace, most kinds of "crafty" things, gardening, quiet time meditations, listening to Clapton and most of all sharing Love and Reiki Energy as much as possible.